Venue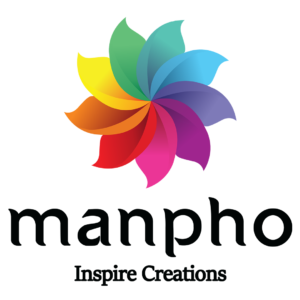 Manpho Convention Center
Service Road,, Veeranapalya,
Off Hebbal – Nagavara Outer Ring Road,
Next to Manyata Tech Park,
Bengaluru 560 045, Karnataka, India

https://maps.app.goo.gl/JBktbua2SQ7x3UWS6
Dates
Friday & Saturday, 19th & 20th MAY 2023
Time : 10.00 AM to 6.00 PM
Hotels
Listed below are some of the Hotels close to the venue.
While booking your Rooms it might help you to refer BIOPLASTEX EXPO at Manpho Convention Centre as we have been offered special tariffs at few of them.
However, it may be wise to also check on Online Travel Portals like Hotels.com ; Booking.com ; MakeMyTrip.com, GoIbibo.com and so on as they may offer a better price.

https://www.makemytrip.com/hotels/hotel-listing/?_uCurrency=INR&checkin=05182023&checkout=05202023&city=CTBLR&country=IN&locusId=CTBLR&locusType=city&mmPoiTag=POI%7CManyata%20Embassy%20Business%20Park%7CPOI51474%7C13.04143%7C77.62091%7C&regionNearByExp=3&roomStayQualifier=1e0e&searchText=Bengaluru
***As Organizers we will not be involved in Hotel bookings or negotiating the tariffs please.
Hotels near Manpho Convention Center in order of distance being closest to the Venue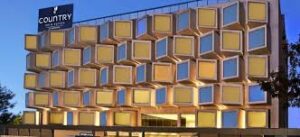 Country Inn & Suites by Radisson
Plot No. 514, Outer Ring Rd, Opp. Lumbini Garden, Veerannapalya, Nagawara,
Bengaluru, Karnataka 560045
Landline Telephone : 080 673 83939
email : [email protected]
Contact Person : Rohit Kumar
Mobile Nos : 897 056 8435 / 797 536 0733 / 903 507 1393
Refer BIOPLASTEX EXPO @ MANPHO while booking Rooms to avail discounted rates.
Indicative Room Tariff : Rs 4000/- – Rs 4500/- Plus Tax
*Organisers will not be involved in booking or negotiations with hotels.

Courtyard by Marriott Hebbal
No 2, 55, Outer Ring Rd, Jogappa Layout, Nagavara, Bengaluru, Karnataka 560045
Tel : 080 6122 6777
Hotel Website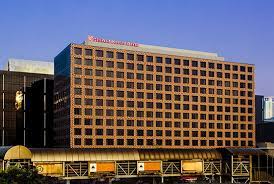 Hilton Garden Inn Embassy Manyata Business Park
Outer Ring Rd, MS Ramaiah North City, Manayata Tech Park, Nagawara, Bengaluru, Karnataka 560045
Phone: 080 6911 2345
Email : [email protected]
Contact Person : Ayush Agarwal / Keshav Baldawa
Mobile Nos. +91 636 320 7911 / +91 895 198 4668 / 991 692 9021
Indicative Room Tariff : INR 6500/- to INR 7000/- Plus Tax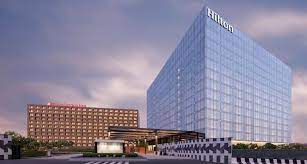 Hilton Embassy Manyata Business Park
Outer Ring Rd, MS Ramaiah North City, Manayata Tech Park, Nagawara, Bengaluru 560045

Howard Johnson by Wyndham Hebbal
132, Thanisandra Main Rd, 5th Block, MS Ramaiah North City, Manayata Tech Park, Nagavara, Bengaluru, Karnataka 560077
Tel : 080 4646 7000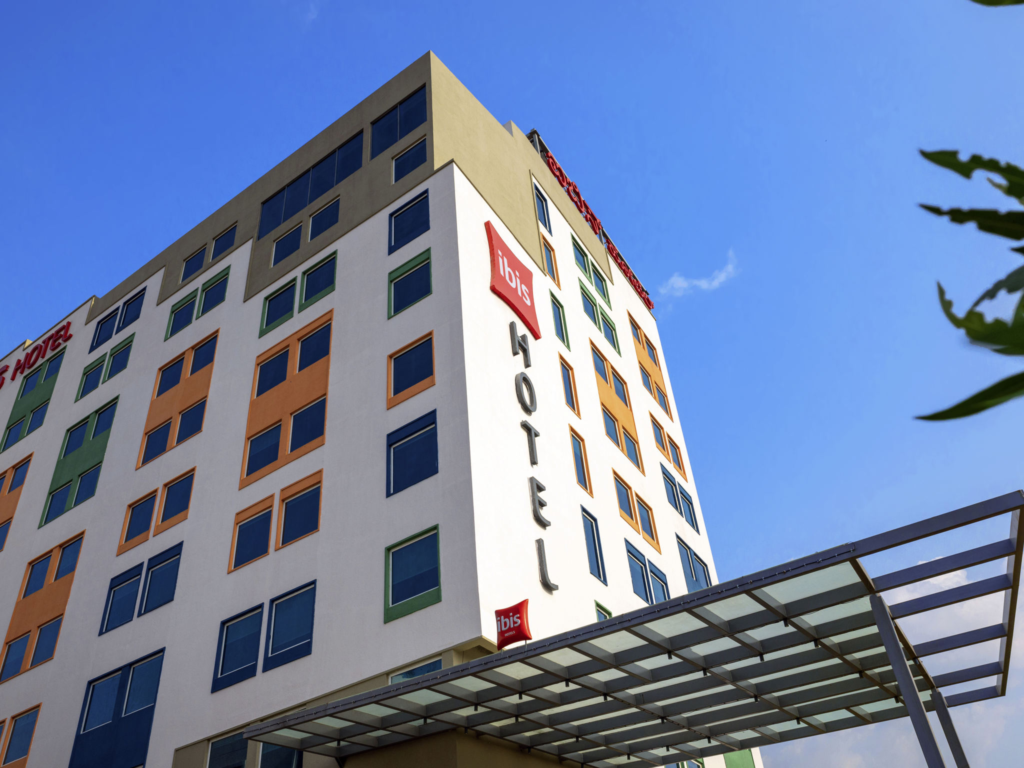 Hotel ibis
Opp Manyata Business Park, Hebbal Outer Ring Road, Nagawara, 560045 Bangalore, India
080 6922 4722
Hotel Website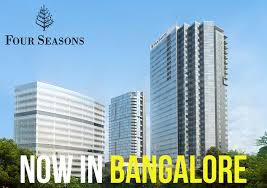 Four Seasons at Embassy ONE
8, Bellary Rd, Dena Bank Colony, Ganganagar, Bengaluru, Karnataka 560032
080 4522 2222
https://maps.app.goo.gl/e28FXVsznbayBpDt7
Hotel Website

Coraltree By Goldfinch
166, No, 16, Ravindra Tagore Nagar Main Rd, MLA Layout, Krishnappa Block, RT Nagar, Bengaluru, Karnataka 560032
080 4334 6600
Other Hotels near Venue
X by bloom | Manyata
26/B 1st Cross Chanukya layout, opp. Manyata Tech Park, Nagavara, Bengaluru, Karnataka 560045
Phone: 080 4371 2427
Treebo Daffodil Suites
No 568, Off Outer Ring Road, 1st Stage, 4th Block, HBR Layout, Near Manyata tech park, Next to Manipal Ankur, 5th Block, Telecom Layout, HBR Layout, Bengaluru, Karnataka 560043
093228 00100
https://maps.app.goo.gl/Mu6NMQv2njTxgmoGA
Capital O 19360 Sai Suites Inn
54/3 Chennampallis Arcade, Service Rd, Kanaka Nagar, Veerannapalya, Nagavara, Bengaluru, Karnataka 560045
070650 67404
https://maps.app.goo.gl/UgDoZnvouvGjumZk9
Hotel Raj Elegance
1086, Service Rd, 5th Block, 1st Stage, Nagavara Village, Nagavara, Bengaluru, Karnataka 560045
080 4153 4949
https://maps.app.goo.gl/NiaRhV6qw9c9vG5A7
Rajatha Greens Apartment
Nagawara Main Rd, 5th Block, Nagavara Village, Nagawara, Bengaluru, Karnataka 560045
090033 34993
https://maps.app.goo.gl/7oNPKskHNXoxWe2z9
Bhagini Residency
No. 4, Services Road, Opp. Lumbini Garden, Veerannapalya Hebbal, Outer Ring, Road, Kanaka Nagar, Veerannapalya, Nagavara, Bengaluru, Karnataka 560045
097415 90333
https://maps.app.goo.gl/ByJXrsozt1iXKuYt8
Maple Inn Budget Hotel
4th Cross Road, 25/30, Kuvempu Road, Kempapura, Near Sindhi School, Hebbal, G Ramaiah Layout, Vayunandana Layout, Hebbal Kempapura, Bengaluru, Karnataka 560024
091410 13860
https://maps.app.goo.gl/kpaajdhvptXV3s63A
OYO 346 Hotel AAB Residency
Plot No. 141, Thanisandra Main Road, Nagawara signal, Bangalore North, 5th Block, MS Ramaiah North City, Manayata Tech Park, Nagavara, Bengaluru, Karnataka 560045
0124 620 1617
https://maps.app.goo.gl/7GV31ZPYxJXqDPK16
Rio The Hotel
31, 32, 33 E Block Extn. 2nd Cross, 14th Main Sahakaranagra near Kodigehalli signal, Sahakar Nagar, Byatarayanapura, Bengaluru, Karnataka 560092
080 4666 3666
https://maps.app.goo.gl/3jUaLJ2NNMrKc4eb8
OYO 10258 Hotel Hibiscus Hebbal
381/32, 1st A Cross Rd, Shakthi Ganapathi Nagar, Hebbal Kempapura, Bengaluru, Karnataka 560024
0124 620 1616
https://maps.google.com/?cid=21197549756871385
FabExpress Wisteria
406/A, Enarch Signature, 4th Main, 4th Block, 1st Stage, Hbr Layout, HBR Layout 4th Block, HBR Layout, Bengaluru, Karnataka 560043
070424 24242
https://maps.app.goo.gl/o8WChq2LApH3bGoe7
OYO 2388 Hebbal
Venugopal Layout Park, Plot No.14,1st Cross, 5th Main, near Baptist Hospital, SBM Colony, Anandnagar, Hebbal, Bengaluru, Karnataka 560024
0124 398 6380
https://maps.app.goo.gl/jc48auQoHNPbi3Kx7
OYO 10026 Hotel Kings Suites
25, 5th A Main road, Nemitha Residency, Near Baptist Hospital Main Gate, Vinayakanagar, Hebbal, Bengaluru, Karnataka 560024
0124 620 1519
https://maps.app.goo.gl/e8HSANinhJRqoSmi8