Our Patrons are some of World's leading Companies and Organisations in BioPlastics & Sustainable Packaging Industry, including many from India.
Companies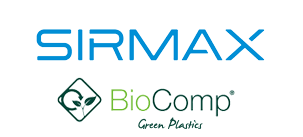 Autotech-Sirmax India Pvt. Ltd
Mumbai, India
Autotech-Sirmax is a 50-50 Joint Venture of Tipco Group with Sirmax S.p.A., Italy and BioComp® is a registered trademark and product of Microtec Srl, a Sirmax Group Company.
Microtec has a production capacity of 20,000 MT in Italy. BioComp® Compounds are made for industries like Packaging, Agriculture, Single Use Plastic cutlery, plates, shopping bags, garbage bags etc.
Autotech-Sirmax has a new state-of-the-art 25kT production facility in Valsad, Gujarat.
To learn more about BioComp, please visit :
www.biocomp.in

Arrow Greentech Ltd
Mumbai, India
Since 1992, when the company started, innovation to ensure a sustainable future through maximum environmental care has always been the core of our company. The first water soluble film (Watersol™) introduced by Arrow was in the mid-nineties. Our high degree of specialisation and quality-service has helped us become one of the most established companies in India and placed us as a potential player on the world map of green packaging technology. It is designed to provide efficiency with the best safety measures, serving the most demanding consumers. Our expertise enables us to provide solutions, applications and management systems in the health, hygiene, packaging, printing and security industries. This is reflected in most of our intellectual properties filed globally in respective fields.

PTT MCC Biochem
Thailand
PTTMCC is strategic joint venture between PTT Global Chemical Public Company Limited (PTTGC) and Mitsubishi Chemical Corporation (MCC).
The two globally reputable corporations that passionate with ambitious program for developing innovative bioplastic : BioPBS™ (bio-based polybutylene succinate) is revolutionary in its two-fold bio properties. It is both bio-based and biodegradable or compostable biopolymer.
BioPBS are certified as biodegradable in soil, OK Compost and OK compost Home by TÜV Austria and are certified bio-based by DIN Certco. BioPBS has also been complied with EU10/2011, FCN and JHOSPA as food contact safe.
BioPBS can be applied into various application including paper cup and tray, barrier packaging, coffee capsule, fiber & nonwoven, mulch films, and injection molding application such as agricultural clips, toys, electronics and so much more with endless opportunities.
PTTMCC is dedicated to produce BioPBS with 20,000 tons annual capacity, plant based in Rayong, Thailand.
To learn more about PTT MCC Biochem, please visit :
http://www.pttmcc.com/


BASF has been researching biodegradable and bio-based polymers for more than 30 years. The continuous development of these high-quality and high-performance materials takes place in close cooperation with customers, research institutes and local authorities. The focus always lies on the best environmental performance, no matter if the product is manufactured from fossil or renewable resources. For each individual application, environmental safety, cost efficiency and the social consequences have to be examined for a product's entire life cycle in order to find the most suitable material for the right application with the greatest benefit for society. It should also be checked to what extent the biodegradability offers an added value.
Bioplastics do not substitute conventional plastics but complement them as special materials which offer new properties and application possibilities. They are, for example, the optimal solution for organic waste bags, compostable fruit and vegetable bags, compostable food packaging or agricultural mulch films. Correctly employed, biopolymers can contribute to reducing food waste, returning nutrients to the soil by means of greater volumes of compost generated and to avoiding the accumulation of plastics in the soil.
To learn more about BASF Ecovio BioPolymers, please visit :
https://plastics-rubber.basf.com/global/en/performance_polymers/products/ecovio.html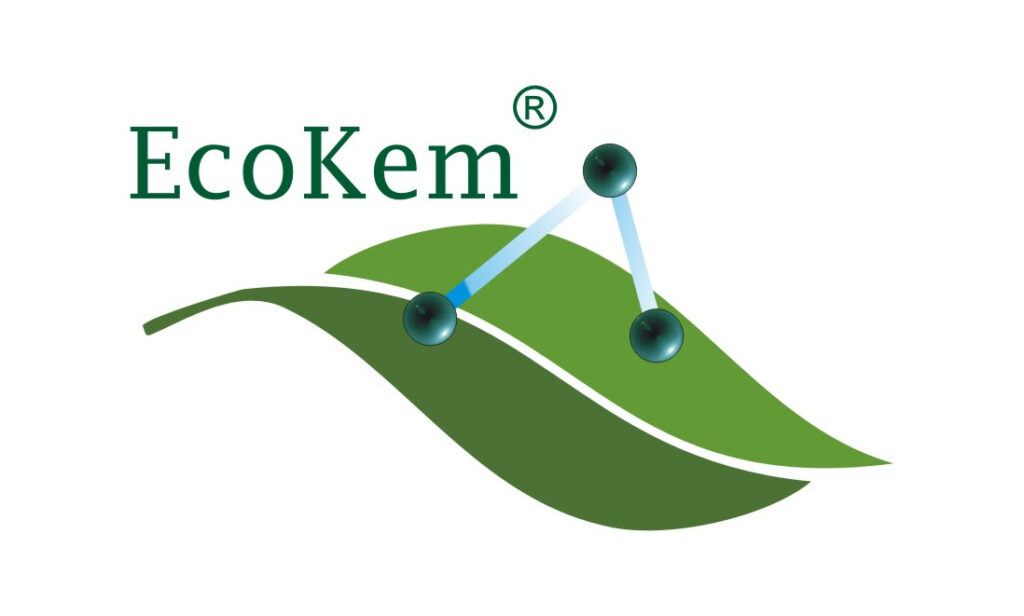 Ecokem Technologies Pvt Ltd.
Navi Mumbai, India
Ecokem founded in 2010 is one of the key supplier of Thermoplastic Starch (TPS) in the Indian market. TPS from SMS Thailand is a green resin for driving biodegradable products produced from natural tapioca starch. It is designed for blending with biodegradable resins to make biodegradable products with faster degradation rate and lower cost. It has high compatibility with resins e.g. PBAT or PLA and suitable in blown film extrusion process, conventional sheet film extrusion, and injection molding to produce completely biodegradable plastic films and other products.
To learn more about EcoKem, please visit :
https://www.ecokem.in/

SMS Corporation
Thailand

ECO365
Bangalore, India
ECO365 is a young company founded 2010 with the objective to provide sustainable and responsible solutions to protect environment that lead to simpler and self-sufficient way of living. Adoption of solutions ECO365 results in conservation of water and energy, minimize waste, protect environment & contribute to health.

ECO365 was awarded the prestigious National Entrepreneurship Award in 2019 by Government of India.

To learn more about ECO365, please visit :
https://www.eco365.co.in/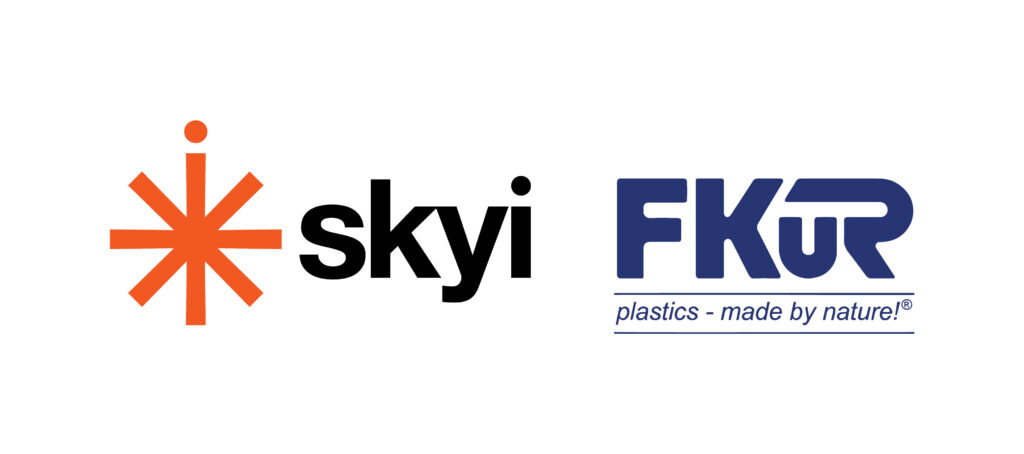 I G Petrochemicals Ltd
Mumbai, India
I G Petrochemicals Ltd. ( IGPL ) is an established market leader and largest producer of Phthalic Anhydride (PAN) in India with international standards. IGPL also produces Maleic Anhydride used in agro and food businesses. The Company is also manufactures Benzoic Acid (BA). IGPL is equipped with one of the largest capacity at a single location, which will stand at 2,22,110 MTPA of Phthalic Anhydride, 7,660 MTPA of Maleic Anyhdride and 1,500 MTPA of Benzoic Acid. The Company has the ability to cater to local and international markets.

To learn more about IGPL, please visit :
http://www.igpetro.com/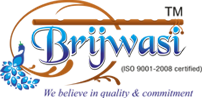 Brijwasi Plastic Pvt Ltd
Raipur
Under the legendary and visionary supervision of Shri Brijlal Goyal, Brijdham Group started its successful journey in plastic industries with state-of-the-art manufacturing unit Brijdham plastic in the year of 1992, Santoshi Nagar, Boriya Road, Raipur (C.G). Grinding of plastic scraps was the main vertical of the company at that time. A year later, M/S Goyal Plastics came into existence to manufacture plastic tubes and bags. In the year 1995-96 we also incorporated M/S Shri Agrasen plastic Udyog to assist us, to meet the huge demands of dealers and suppliers, we also established P. Lal Iron and Polymers Private Limited, Sejbahar, Raipur (C.G.) that started commercial production in the year of 2007 and by next achieved a big milestone with their successful journey. In 2008, we established mega plastic unit on the name of M/s Brijdham Polymers Private Limited, Sejbahar, Raipur (C.G.).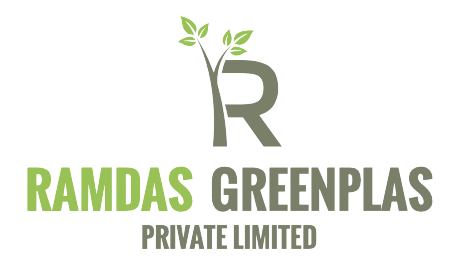 GreenPlast
Gurgaon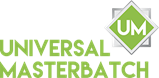 Universal Masterbatch

Sunny Enterprises

Nature-Tec India
Chennai & USA

Novamont SpA
Italy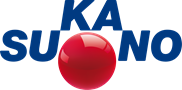 Sukano
Switzerland

Total – Corbion
Netherlands & Thailand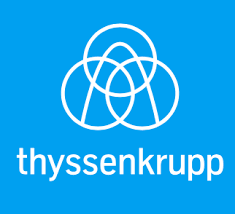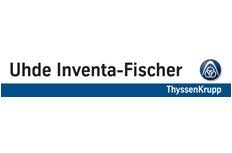 Uhde Inventa-Fischer
Germany

Bio-Plastobag
Bangalore
Bio-Plastobag is India's leading certified manufacturer of compostable and biodegradable packaging.
All products are certified by Central Pollution Control Board, New Delhi India, and as per IS ISO-17088 standard and also certified by TUV Austria OK Compost Industrial and BPI ( Biodegradables Products Institute, USA ).
Bio-Plastobag products are COMPOSTABLE which include Grocery, Garbage & Carry bags, Fruit & Vegetable rolls, Bio-Medical waste bags, flexible packaging, Apparel bags, and designer masks.
Bio-Plastobag introduced a Dynamic Encryption Code (QR Code) that provide a Unique ID Number for every bag.
Bio-Plastobag has been awarded the Economic Times Polymers Award 2020 for Excellence in Bio-plastics.
To learn more about Bio-Plastobag, please visit :
https://www.plastobag.in/
Organisations

European Bioplastics, the association representing the interests of the thriving bioplastics industry in Europe. We encourage you to have a look around on our website, learn more about the opportunities and benefits of bioplastics and their contributions to a resource efficient and sustainable future, and discover what makes our industry grow at a rate of more than 20 percent per year.

To learn more about European Bioplastics, please visit :
https://www.european-bioplastics.org/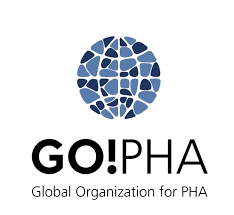 Global Organisation for PHA
The Global Organisation for PHA (GO!PHA) is a member-driven, non-profit initiative to accelerate the development of the PHA-platform industry. Polyhydroxyalkanoate polymers (PHAs), a material made by microorganisms, provide a unique opportunity as a solution for reducing greenhouse gases, the environmental plastics pollution and establishing a circular economy. We provide a platform for sharing experiences, knowledge and developments, and to facilitate joint development initiatives. Find out about our mission, methods, results and team.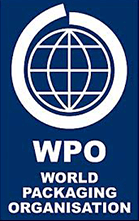 The World Packaging Organisation is a non-profit, non-governmental, international federation of national packaging institutes and associations, regional packaging federations and other interested parties including corporations and trade associations.
Founded September 6, 1968 in Tokyo by visionary leaders from the global packaging community, the purpose of the organisation includes:
Encourage the development of packaging technology, science, access and engineering;
Contribute to the development of international trade; and
Stimulate education and training in packaging.
To learn more about World Packaging Organisation, please visit :
https://www.worldpackaging.org/