Some of India's and the World's leading Companes exhibiting at BIOPLASTEX 2022
Advance Bio Material

Advance Bio Material P. Ltd. is an innovator and is dedicated to developing high performance BioPlastics. Our passion is delivering functional polymers and its products to our customers that perform in their own markets and meet product performance criteria at reasonable cost as well as delivering great bio-credentials.
We serve a global customer base with design and technical support. Our India operation is having offices in Mumbai, Ahmedabad , Chennai and Delhi covering India's Major industrial part. Our business is backed by nearly 20 years experience developing high quality materials in this sector. Our highly calibrated team members have a wealth of polymer experience and pride themselves on both a fundamental understanding of how our materials perform both technically and in our customers' markets.
Aquent Advance Material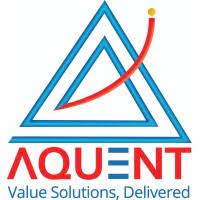 Aquent is working on three major technologies to offer wide range of products and complete spectrum of the functional polymers. We are a one stop shop for customers to offer value solutions in functional polymers.
Aadee Innovative Solutions, a research & manufacturing wing of Aquent Advance Material Technologies Pvt Ltd is manufacturing functional polymers in collaboration with a technological partner from United States with quality at par with international standards. Functional Polymers have been a growing segment globally and in India. Today, most of the materials are imported from different parts of the world. Aquent identified the opportunity and established a state of the art manufacturing and testing facility to manufacture these polymers in India.
The facility is located in Silvassa, India with a close proximity to several large scale convertors. Aquent not only assuring world class quality but also quick delivery and most competitive pricing. Aquent believes in inclusive development by participating in customers development process, supporting trials, tuning the product and making sure customers are successful.
Our infrastructure is as per the global standards consisting of high performance extruder, feeding systems, cutting systems and bagging with minimal human intervention. Aquent adopted the most updated and safe process for grafting technology and built highly flexible system that accommodates manufacturing of multiple polymer systems. Aquent is open for collaborations with customers for their development and fully extends its R&D capabilities & involvement of industry experts to build long term relationship.
Aquent believes, Value Solution Delivered…..
Autotech – Sirmax

Autotech-Sirmax is a 50-50 Joint Venture of Tipco Group with Sirmax S.p.A., Italy and BioComp® is a registered trademark and product of Microtec Srl, a Sirmax Group Company
Microtec has a production capacity of 20,000 MT in Italy. BioComp® Compounds are made for industries like Packaging, Agriculture, Single Use Plastic cutlery, plates, shopping bags, garbage bags etc.
Autotech-Sirmax has a new state-of-the-art 25kT production facility in Valsad, Gujarat.
Barnett Polypet

UNIGREEN – the Brand of Barnett Polypet Packaging is an industry leader in manufacturing and supplying compostable bags and films. The product range also includes 100% biodegradable and compostable product made from corn starch and organic waste. They are completely plastic free. Our range is continuously being added to, taking into account of customer demand. We can fulfill all your requirements in one place including customized printing and packing of items Our mission is to keep organic waste from ever entering a landfill. Unlike regular plastic bags, Unigreen bags are made from a resin derived from plants, vegetables oils and compostable materials and can be consumed by micro-organism that live in our soils. Because of this, our bags can be readily composted along with organic waste at municipal composting facilities. Unigreen isn't a large petroleum-based plastic bag company that now conveniently dabbles in the new world of compostable bags. We are, instead, a company of dedicated employees who are fully committed to ONLY producing certified compostable.
Over the years UNIGREEN brand name has become synonymous with high quality certified compostable bags with consumers and businesses across the country. We work closely FOR educate consumers on the benefits of using compostable materials. We from Unigreen are always stands 100% in our quality parameters as we committed to our customer for providing best products.
BioGreen BioTech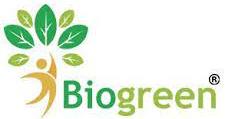 "Biogreen" Is India's First Biotechnology Company. We Are Manufacturers, Wholesalers And Suppliers Of 100% Compostable/Biodegradable Products
And Raw Materials Which Is The Best Substitute To Plastic Grocery , Carry Bags And Everyday Single Use Harmful Products.
"Biogreen" Products Are Made From Natural Starch, Vegetable Oil Derivatives And Vegetable Waste.
Biogreenic Polymers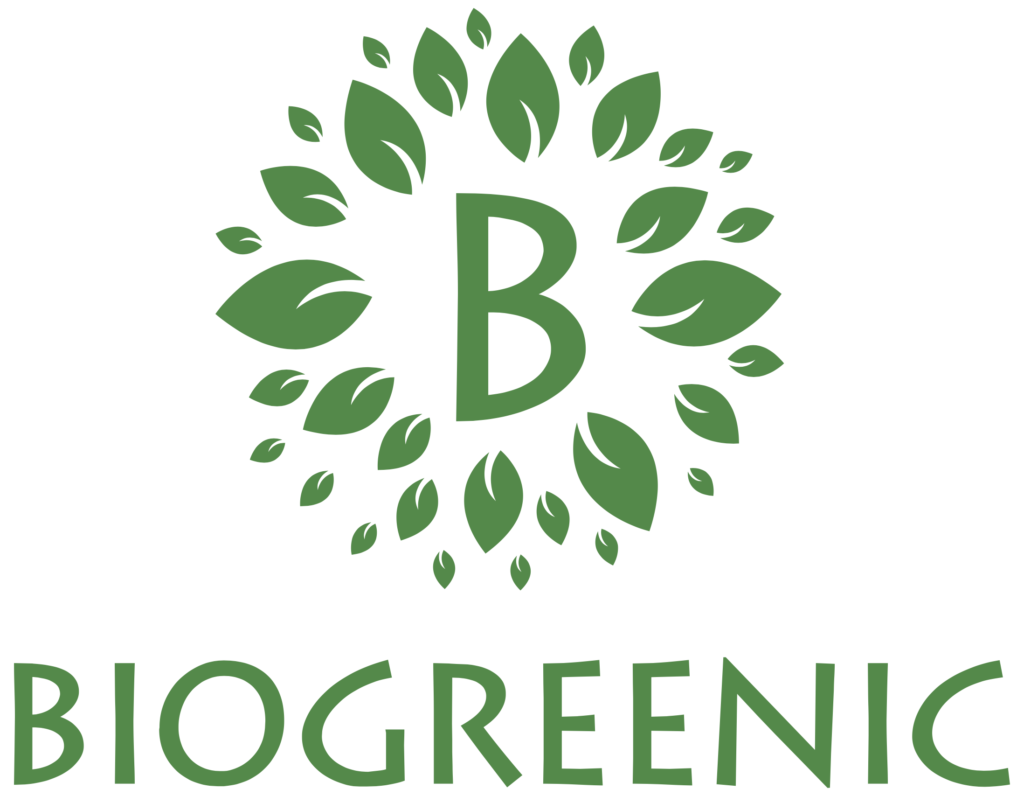 BIOGREENIC is a dedicated bio-compostable solutions provider in India. We specialise in highly functional, sustainable and environ- ment-friendly products.
We feel that a greener world is a better world and hence it is a small effort from our end to give back to the environment.
Bio-PlastoBag

At Bio-Plastobag, we take pride in being responsible towards the environment with each bag that we manufacture and sell. Although our industry has changed immensely over time with innovations and sustainability, there are some things that have remained constant in our five decades of existence such as our attention to detail, the quality of our products and our care for mother nature and those who use our products.
The company was started in the year 1968 as a family business that ventured into the field of plastics when the plastic industry was still in its nascent stages. Since then, it has taken rapid strides by evolving with the market and technological advancements to become a successful manufacturer of polythene, polypropylene and predominantly biopolymer compounds and certified compostable products in recent times.
Trusted by the masses and scores of companies, Bio-Plastobag extends its services to the entire globe catering to multiple industries for compostable plastic requisites.
Chirantana Equipack

The name CHIRANTANA (chi-run-tan-aa) which has been derived from SANSKRIT means "EVER FRESH".
Aiming at the large base of fresh fruit & vegetable produced in the country, Chirantana has provided technology for packing fresh fruit & vegetable for the first time in the country. Our involvement is in manufacturing as well as imports of machinery utilized for packing all varieties of fresh fruits/ vegetables/ certain non food based products. Our versatile machines presently provide solutions for the retail packing (.5 kilo -5 kilo)& bulk packing (5 kilo -50 kilo).
More about Chirantana at www.chirantanaequipack.com
EcoKem Technologies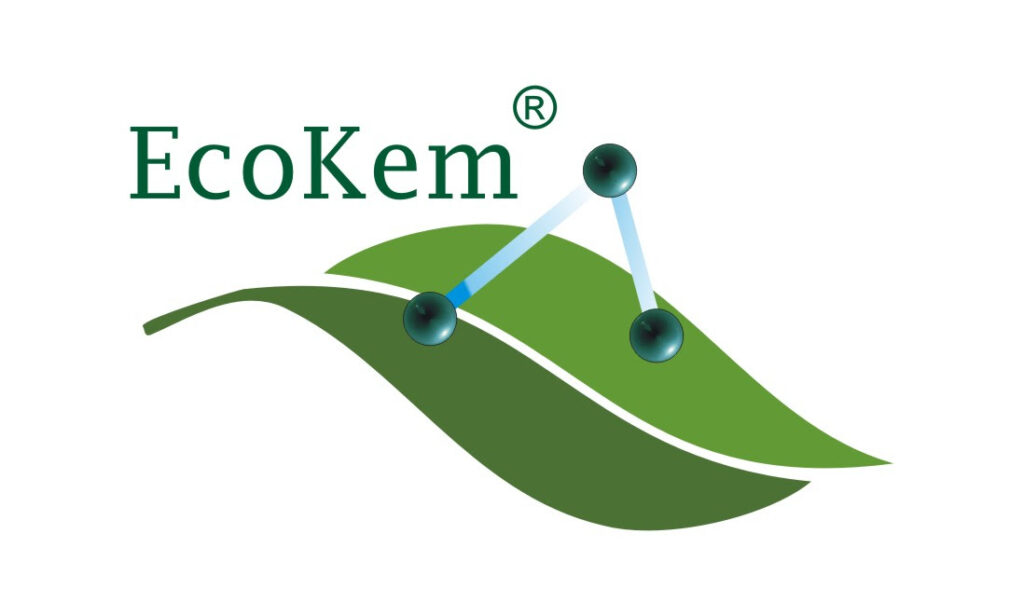 Biopolymers – Thermoplastic starch, PBAT
Thermoplastic starch is green resin for driving biodegradable products produced from natural tapioca starch. It was designed for blending with biodegradable resins to make biodegradable products with faster degradation rate and lower cost. It has high compatibility with resins e.g. PBAT or PLA and suitable in blown film extrusion process, conventional sheet film extrusion, and injection molding to produce completely biodegradable plastic films.
Ecolastic Products

Ecolastic products are a powerful collaboration between artists, designers, and engineers from all around the world. We're a team of different individuals, but with a single common goal. Intensive research process is carried out by the professionals, necessary inputs gathered and the best output produced.
Developing Objectives
The journey started with an objective to work towards a sustainable future considering the current global environment scenario.
Developing Tasks
The next step on the ladder was to collaborate with various professionals in this field to come up with a solution that was quick and feasible.
Determining Resources
Considering the rate at which the global plastic pollution were reaching unprecedented levels, we came up with an alternative for plastic which would be 100% environment friendly.
Designing & Manufacturing The Products
The next step is where we follow a thorough manufacturing process to produce 3 different kinds organic bags which are a complete and safe alternative of plastic bags.
Distribution
Once the product has been manufactured, we supply it to the market at the most affordable rates amongst all kinds of stakeholders right from customers to wholesalers and even business enterprises with great pride and responsibility.
More about Ecolastic
ECON Machinery


ECON Machinery Pvt. Ltd. is a 100% subsidiary of ECON GmbH, Austria in India, and was established in 2013 for meeting the industrial increasing demand for highly efficient pelletizing systems and accessories in the plastics manufacturing and processing industry.
Being a leading manufacturer of Underwater Pelletizing System they cater to many reputed Companies in India, as well.
Green Dot Biopak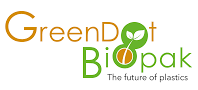 Ingevity India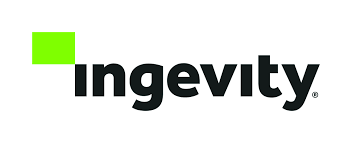 Ingevity is the world leader in polycaprolactone technology and innovation, with a 40-year history of helping compounders and converters produce safer, more sustainable and higher performing bioplastics. Our Capa® family of caprolactone-based thermoplastic products are ideally suited for bags and films, rigid packaging, and paper coatings. Ingevity's Capa team is world-renowned for helping customers improve their existing bioplastics offerings, extending the use of biopolymers, and ultimately creating more competitive products.
Konkan Speciality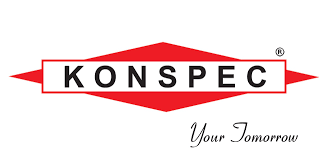 Konkan Speciality Polyproducts Pvt Ltd
Mangalore, India
From vibrant colours to less visible additives, mineral filled compounds to natural fibre composites, Brand KONSPEC manufactures the entire range of masterbatches and compounds, for fibres to films, household to automotive,fmcg to pharma packaging, crates to watertanks, wovensacks and tarpaulins to name a few and all flexible and rigid packaging at large
Established in 1987, in Mangalore, on the western coast of India, Konkan Speciality Polyproducts Pvt Ltd, combines leading edge technology with superior applications. Be it industrial products, consumer durables, consumer goods , FMCG packaging or toys, KONSPEC meets the complete masterbatch and polymer compound requirements of all polymer processors.
Mita Machinery

Natur-Tec

Natur-Tec® researches and develops biobased and compostable formulations, compounds, and products in the United States, Europe, and Asia. We conceptualize, create, and improve our products based on changing market demands and needs, legislation, and our commitment to provide the highest performing products.
Our team has years of experience working in collaboration with global brand owners to develop and commercialize advanced technology.
Our world-class labs, located in the United States, India, and China, use the most modern technology to research and develop biobased and compostable performance based formulations. Our engineers utilize in-house technology to produce and test our products and their applications.
Parshva Poly Impex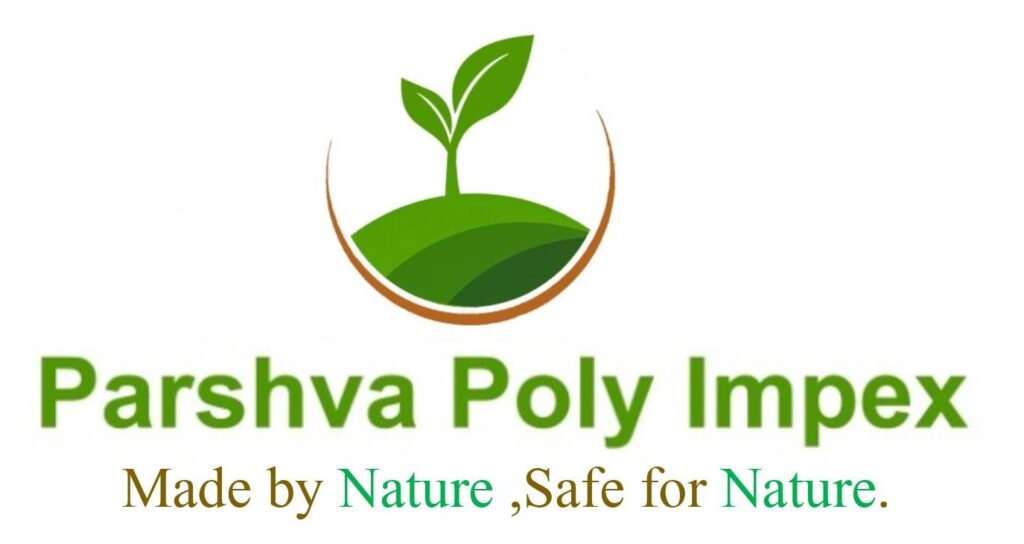 "Parshva Poly Impex " is Mumbai based & India's one of the leading manufacturing company of compostable products ,mainly compostable Garbage bags ,Packing bags , pouches and dogs poop bags and transparent seal bags ,courier bags etc .
Established & Started by Social Entrepreneur Mayur A Jain who is an MBA , this company has a vision is to create a space for sustainable eco friendly products for our society .The company is Certified by Central Pollution Control Board, (Delhi) The state of the art manufacturing unit is located at Bhiwandi (Thane – 40 km from Mumbai ), which has a combination of imported and Indian machines to suit the GMP( Good Manufacturing Process)

Parshva Poly Impex is IS0 9001:2015 Certified company & adheres to qc parameters in all aspects .
The company,s focuse is on domestic as well as international markets and by professionally managing the needs of the products like eco-friendly packaging alternatives ,it is constantly reinventing their entire range . Currently supplying in 34 Cities across India and exporting to Australia and UAE .
Our major customers includes from the following Industries :-Major Retail Chains in India
Online Companies, Food Chains – Pan India Food Chains in Pan India Airlines Corporate Tenders FMCG Companies Hospitals Hotels with the strategic tie ups with foreign RM manufacturers our costing and quality have an edge & our working is very transparent in terms of cost analysis and data sharing .

It is also my privilege to work as a President of ACPI ( Association for Compostable products in india ) and to work closely with CPCB & minister of Environment, for strengthening our Industry and sustainable eco-friendly genuine products in India .
Safepack Industries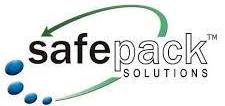 Why Safepack's compostable Volatile Corrosion Inhibitor (VCI) film?
Preventing corrosion in metals has been one of the biggest challenges for the packaging industry. While polythene-based VCI films are doing the job, pollution caused by such films have become a cause of concern for the packaging and metal industry world over.
After relentless research, Safepack has developed a compostable VCI film as an answer to corrosion as well as the pollution caused by polythene-based films.
Safepack's compostable VCI is an eco-friendly protective packaging material that beats corrosion in metals – ferrous and non-ferrous. The polythene-free packaging material is made using certified bio-polymers and is completely biodegradable and sustainable. Not only does it completely decompose in soil but also offers a substantial reduction in carbon footprint.
Safepack Compostable VCI features:
Made using certified biopolymers
100% biodegradation at end of its lifecycle
60% reduction in carbon footprint
Produces 80% fewer greenhouse gases
Consumes 52% less energy during production as compared to petroleum-based resins
Conforms to ASTM D6400, EN 13432 and ISO 17088 standards
Can be composted, recycled or even incinerated without any harm to the environment
Accolades for Safepack's compostable VCI film
Winner of SIES Star Award
Winner of IFCA Star Award 2020
Nominated for Worldstar 2022 Awards
Shashwat Bio Polyplast

Siddham Extrusion

Established in the year 2016, we,"SIDDHAM EXTRUSION SERVICES", have attained a strong position in the prevailing market as a manufacturer, supplier and exporter of plastic Extrusion Machinery like HM HDPE Mono Layer and Multi Layer Blow Film Plant. he products offered by us are appreciated in the industry for their durability, premium, quality and robust construction.
By Following our Innovation Extrusion Technology, we have attained appreciation from the customers as we facilitate them with personal training sessions at our workshops and also at their premises. Our skilled and experienced team helps us in providing multilayer and Mono layer blown film plant up to three layers, with the process material of LLDPE, LDPE and HM-HDPE. Moreover, our ethical business policies and transparent dealings have helped us to attained maximum satisfaction of the esteemed clients.
SKYi – FKuR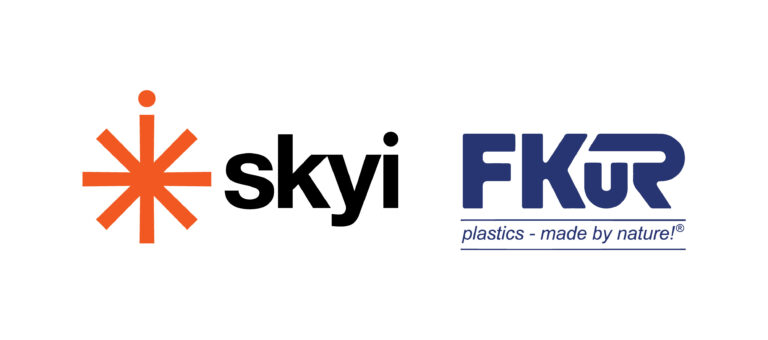 SKYi Innovations LLP, India and FKuR Kunststoff GmbH, Germany established joint venture company in India,
'SKYi FKuR Biopolymers Pvt Ltd' for manufacturing and distribution of biodegradable,
certified compostable and biobased polymers.
A strategically significant move for biopolymer compound production and distribution that will help serve customers in India and neighboring regions better and faster for sustainable future. We are a leading global supplier of biopolymer compounds which are customized and ready to use resins for a variety of applications and processing methods. Our core philosophy, "Nature as guideline. Plastics as passion. Customers as partners" reflects the sense of our responsibility towards customers and our passion for sustainable products.
Multifaceted product range of Biodegradable, Compostable and Biobased Biopolymer resins.
We produce the Bio-Flex® product range in India which are sophisticated and innovative resins comprising of renewability, biodegradability and compostability. This makes 'SKYi FKuR Biopolymers Pvt Ltd' the first dedicated manufacturer of compostable biopolymer compound resins in India. Bio-Flex resins are the most effective environment friendly alternative to single use plastic. As a distribution partner of FKuR, we also offer broad range of Biobased and/ or biodegradable resin grades like Terralene, Fibrolon & Biograde.
SMS Corporation
SMS Innovative
Starch Partner sms corporation Innovative Starch Partner line
SMS is a global leader of modified tapioca starch for use in various industries, including food, paper, adhesives, textiles, construction, health care, personal care, and bioplastic.
SMS has three modified starch manufacturing facilities located in throughout Thailand.
Siam Modified Starch Co., Ltd. in Pathum Thani – opened in 1985
Siam Quality Starch Co., Ltd. in Chaiyaphum – opened in 1993
Siam Modified Starch Co., Ltd. in Buriram – opened in 2015
All three plants have a combined total production capacity of approximately 400,000 tons per year which is marketed under SMS Corporation Co., Ltd.
Taprath Elastomers LLP

TAPRATH is part of the 40-year-old RATHI CONGLOMERATE comprising of 4 Business Units in INDIA.
​Apart from Taprath's products, the Rathi Conglomerate companies manufacture Railway Components, Herbal HealthCare Products, Metal Alloys, and Welding Fluxes, and Technical Mineral & Cellulose Fibers.
Taprath Elastomers LLP is amongst the most renowned manufacturers, suppliers & exporters of NBR & SBR powders globally. We also offer a wide range of raw material solutions for various applications.
These include:
Cable Sheathing Compounds
Functional Additive Masterbatches
Biodegradable (Compostable) Raw Materials
Fillers for Specialty Non-Wovens
Taprath has earned a significant reputation for its absolute uniqueness due to its diversified and versatile manufacturing plant in the outskirts of Mumbai. Holding various compounding processes for plastics and rubbers under a single roof helps us offer the best products to our customers and enhances new speedy developments.
Thai Wah Public Company Ltd

The Company's core businesses are divided into three main categories: The tapioca starch and starch-related products, the food products, and the biodegradable products distributed to local as well as international markets.
Thai Wah has innovated "ROSECO series", which is a unique type of thermoplastic starch resin, derived from tapioca starch.
ROSECO is a bioplastics manufacturing company under Thai Wah Public Company Limited, a 75 year old regional leader in starch and starch-related food products. Thai Wah PCL has always taken pride in tapioca manufacturing as there are five tapioca manufacturing plants run by Thai Wah PCL and an aggregate production capacity of 335,000 tons per year. In a world where food security and plastic waste have become a serious long-term global issue, our mission is to create a sustainable zero-waste solution for the better world with ROSECO thermoplastic starch and compounds innovated by Thai Wah PCL
ROSECO
WHY : To create a sustainable zero-waste solution for a better world
HOW : By using Thai Wah's 75 years of expertise in starch and strong partnership with our customers
WHAT : We offer unique TPS and TPS compound derived from our high quality modified starch to create bio-resins that is not only biodegradable, but fully compostable and circular. It can be used in various applications from single-use packaging, or plastic bottles and utensils, agricultural and consumer goods.
We also work relentlessly with our customers to develop tailor-made solutions unique to their application.
Tion Group
Tion – Packaging Solution Provider in South Asia and Middle East
Founded in 2014, Tion was the brainchild of professionals from India and Switzerland, who came together with a common vision – to carve out a niche sphere in business where development is truly sustainable. Advanced technical expertise, coupled with deep knowledge of customer & industry needs has equipped Tion with the ability to meet our customer's expectations and resolve their issues. What's more, our global connection gives us access to experts across the world.
Unik Polypack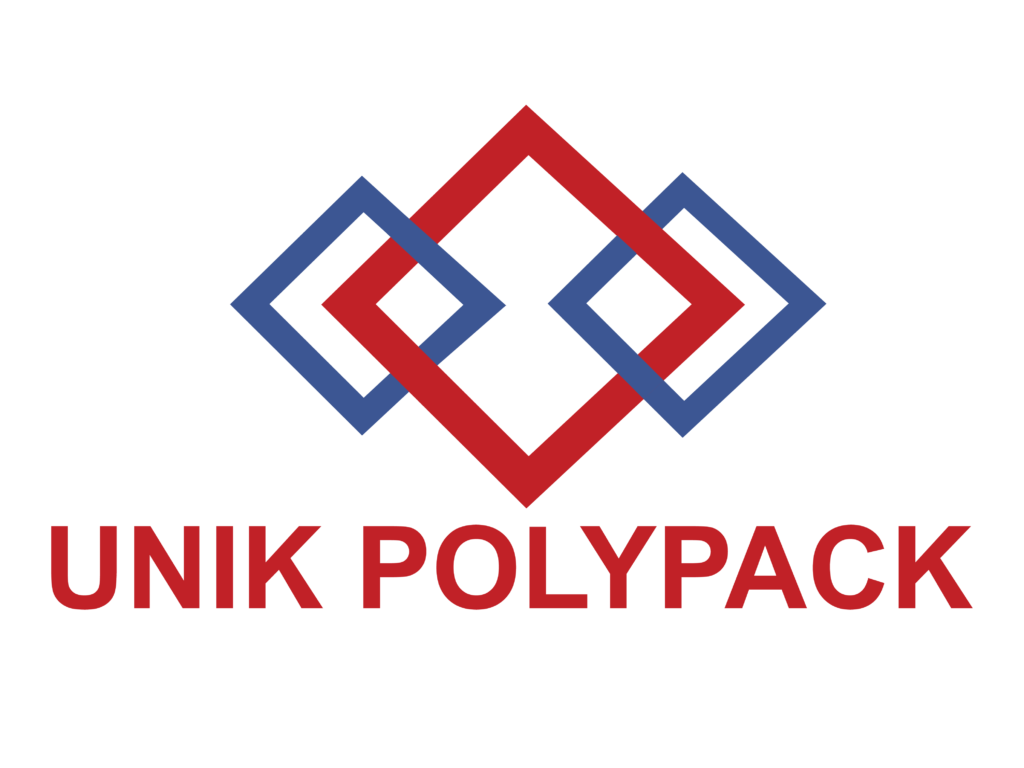 Unik Polypack was conceived in the year 2004 by three Polymer Engineers, with a decent experience in the field of Plastics Processing, Technical Services, Machine manufacturing and selling of Additive & Colour Master batches.
Unik Polypack is a leading manufacturer of Agri Films, Plastic films, custom made bags and Distributor of Speciality Polymers & Additives, dedicated to offer quality products giving customers a high level of satisfaction.
ecovio® M2351 is our new biodegradable compound for film extrusion based on our biodegradable co-polyester ecoflex® F Blend. Due to its outstanding mechanical strength ecovio® M offers high down-gauging potential for thin agricultural or horticultural film applications such as mulch film, cover film, and silage film. The ready-made compound already contains anti-blocking agents and allows easy processing as a drop-in solution on standard PE lines. The processing of ecovio® M on extrusion lines depends on the formulation, the extrusion technology and processing conditions.
Unique Polymers
Vision Industries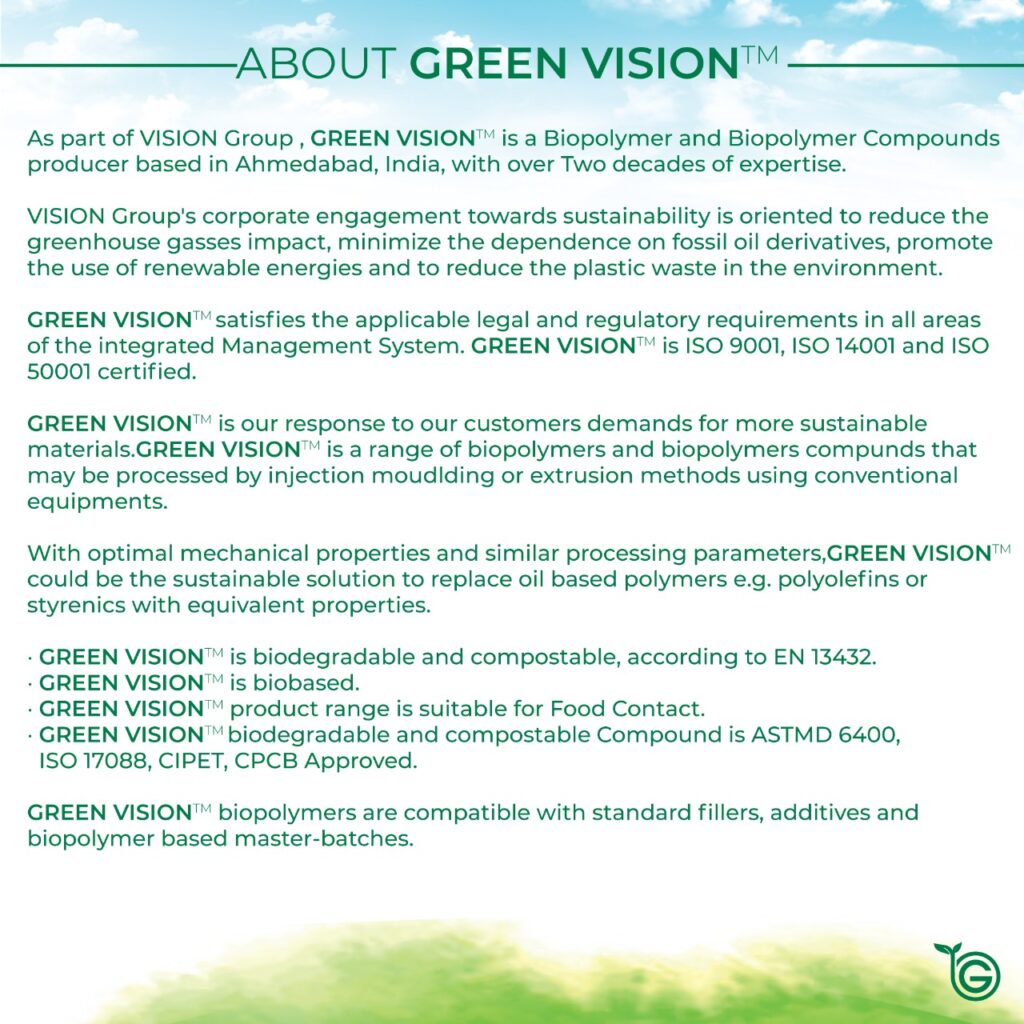 Visit us at the Expo to touch & feel our products, talk about them and help us grow your business.