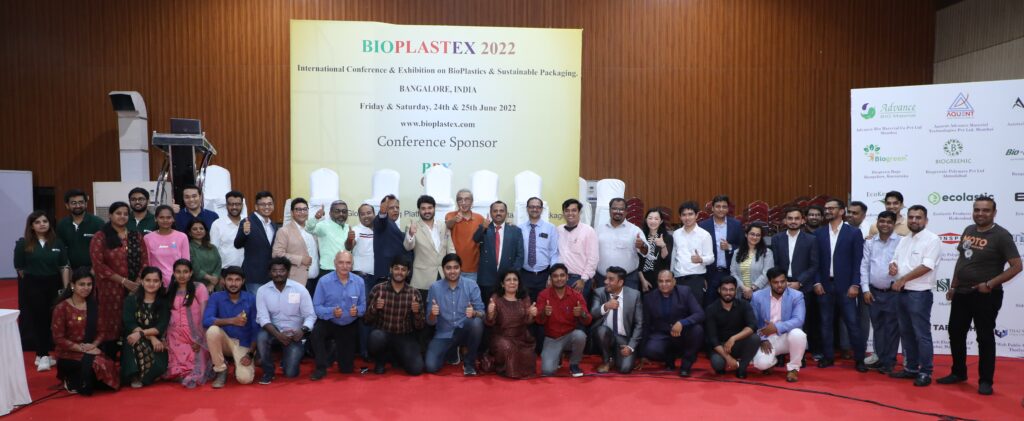 BIOPLASTEX 2022 was a resounding success for the 3rd time in a row !!!
We thank all our participants – Sponsors, Speakers, Panelists, Exhibitors and Visitors alike for their participation & immense support for 'Your Show' – BIOPLASTEX 2022 –
India's Only & Largest International Exhibition & Conference on BioPlastics, Sustainable Packaging & More.
Bangalore, India
Friday & Saturday, 24th & 25 JUNE 2022
We now looking forward to repeating the feat in 2023 !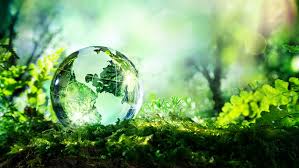 Attend BIOPLASTEX 2023 to explore the opportunities that the future of Plastics has to offer.
Exhibit your Products to reach out to customers and explore the potential of the Asian market.
Visit the Event to see, meet and network with World's leading Manufacturers to source raw materials, technical know-how to expand your business.
Attend the Conference to learn about innovative raw materials, latest technologies, processes, new products, Circular Economy, Government regulations and more.
Participate to do your bit to save the Environment and Planet Earth.
Write to us at bioplastex@gmail.com if you wish to Sponsor and / or Exhibit and to find out about the Cost of Booths, associated Benefits and Expo Floor Plan & to help you choose your preferred spot at the Show.
Venue :
Manpho Convention Centre
Next to Manyata Tech Park, Hebbal – Nagavara Ring Road
Bangalore 560 045, India
Dates : To be announced soon.

BioPlastics
Bioplastics are the family of plastics derived from the renewable feedstocks such as Corn, Cassava, Sugarcane and several other natural products. Being compostable, bio-degradable, eco-friendly, availability of renewable feedstocks and Government policies worldwide encouraging Industries & Consumers to switch to sustainable and eco-friendly products are the prime reasons for the rapid growth of bio-based plastics generally called BioPlastics.
The World is adopting sustainable products in every field of Industry & Consumer application to protect the Earth & it's Environment that makes it – Air, Soil, Forests, Animals, Rivers & Oceans from further damage to itself including us – the Humans.
Migrating to Biodegradable & Compostable Plastics – generally called BioPlastics is one of them.
Many Countries in Asia Pacific and most in Europe, Australia, Japan and the US have already made headway but many Countries are still lagging far behind in its adoption & awareness of such a solution
BIOPLASTEX 2022 aims to bridge this gap by bringing some India's & the World's leading Companies in BioPlastic Industry to showcase their Products, Processes and Technologies to consumers and markets in India & Asia.
This TradeShow also will give a chance to Consumers, processing & product Companies of conventional Plastics in helping understand & connect to current players in this new sustainable solution within in helping to migrate and thereby contribute to the Environment as well as grow their own respective businesses within Plastic Industry for future.
Because it is clear that the future does not belong to unsustainable, environmentally unfriendly conventional Plastics derived from Fossil fuels but to more smarter, responsible, sustainable and environmentally products such as BioPlastics.
Exhibit Products, learn from Speakers or just walk the Show to see exciting products made from degradable & compostable BioPlastics to be part of this exciting new 'World of BioPlastics !
We look forward to seeing you at BIOPLASTEX 2022, Bangalore, India & working together to save Planet Earth !
_______________________________________________________________________________________________________________